Richard R. Reisman - Biography
President and founder of Teleshuttle Corporation, Richard Reisman has been a very successful inventor and entrepreneur in the media space and has varied experience in digital content industries over many decades. He has managed and consulted for corporations of all sizes, developed a variety of pioneering online services, and holds over 50 patents now licensed by over 200 companies to serve billions of users.
Reisman has been involved with interactivity, hypermedia, and electronic communities since their infancy. He has always been oriented to human empowerment and connectivity -- powerful interactive tools and media for human communication, collaboration, knowledge work, entertainment, and commerce. Reisman has worked in a variety of technology and business roles, including as developer, consultant, and manager, and later as entrepreneur and inventor. He has developed a number of patent portfolios relating to media and e-business technologies, and commercialized them through strategic partners. Licensees include nearly every major provider of smartphones and PCs, and many major TV/video providers.
Reisman's recent work (since 2010) has been on development of FairPay, a radical approach to revenue, pricing, and customer relationships especially suited to digital media content. FairPay develops a buyer reputation based on Internet feedback, to go beyond "freemium," to an adaptive hybrid of free and paid content. FairPay responds to the failure of the invisible hand of classical economics and pricing to deal effectively with digital services, and exploits the power of computer-mediated markets to find a new and more collaborative "invisible handshake." He is now working on a pro-bono basis with industry and academic partners on research, trials, and applications of FairPay. (His patent filings related to FairPay have been released into the public domain to encourage wide adoption.)
Reisman's highly-praised book, FairPay: Adaptively Win-Win Customer Relationships, was published in 2016 by Business Expert Press, in its Service Systems and Innovations in Business and Society collection. He co-authored a piece on FairPay for the HBR Blog and co-presented on FairPay at the 2015 Naples Forum on Service (both in collaborations with leading professors of marketing), to ISSIP (International Society of Service Innovation Professionals), and to the CUNY Graduate School of Journalism.
Around 2000, Reisman began development of CoTV, advanced services related to the now common simultaneous ("coactive") use of TV and the Web using multiple screens/devices, such as Apple AirPlay, Google Chromecast and Amazon X-Ray.This CoTV patent portfolio was licensed in 2015 through RPX Corporation to over 200 companies. Other areas of independent development and patent filings include "Big Data" applications for usage data and ratings related to products and smart devices, digital media asset and storage management, and search. Another, related to augmenting the wisdom of crowds in social media was also released into the public domain to encourage wide adoption.
Reisman founded Teleshuttle in 1994 as an innovative online software/service provider, based on his 1993 inventions. Teleshuttle's most widely known product was the online update service that was integrated with the Blockbuster Video Guide To Movies & Videos CD-ROM to provide updates on newly released films. After three years of entrepreneurial ups and downs during the first Web boom, he gradually pivoted to focus on invention and innovation. This first Teleshuttle patent portfolio relates to fundamental aspects of online services, content subscriptions, software distribution, e-commerce, and app stores, and was further developed in partnership with BTG International, a leading technology commercialization and licensing firm. Fruitless licensing discussions in 2003 led to patent infringement suits against Microsoft and Apple in 2004, and in 2006 these patents were sold for a down payment of $35 million to Intellectual Ventures (with investments from Microsoft and Apple).
Reisman served during the dot-com boom as founding CTO and Managing Director, Operations and Technology for HealthSCOUT.com, an innovative Web-based B2B2C health information service. There, he delivered Web services through syndicated co-brand affiliations with hundreds of Web sites, including CompuServe, Prodigy, Yahoo!, Earthlink, Dr. Koop, iVillage, Snap, iWon, USA Today, Knight-Ridder, Scripps, Phys (Conde-Nast), BeWell (HealthGate), Physicians Online, and through insurance sites, including Harvard Pilgrim and the US Government, managing a staff of 25+ and budget of $5+ million. (details)
In the early '90s, Reisman made technology and entrepreneurial contributions to a variety of online and new media developments. As co-founder of UNET, he developed the original versions of TV Guide Online (through consumer beta test) in a joint venture with News Corp. At BASELINE (later acquired by The New York Times), he developed pioneering consumer online services, as well as online information services to the film and TV industry.
His earlier work was in large enterprise IT environments, focused on leading-edge development in such areas as interactive systems, online networks, database search, and early forms of cloud computing. Varied roles in IT and information services included management, consulting, planning, development, and operations. He directed electronic distribution operations for financial data for McGraw-Hill / Standard and Poor's, and managed strategy, planning, and operations for a very broad variety of major computer and telecom services at Mobil Corporation and AT&T, starting out as a software developer.
Reisman has provided strategic consulting services for media and electronic business, including Dow Jones, News Corporation/TVGuide, IDD Information Services, and AppliedTheory Communications, as well as key players in intellectual property development.
Reisman has spoken and written widely. He is a member of New York Angels, served as board member for the MIT Enterprise Forum of NYC from 1998-2016 (and co-led their popular Think Tank Series: The Future of X) and is Program Committee Chair Emeritus. He was an ACM National Lecturer, a finalist for the Multi-Media Entrepreneur of 1995 award from the Silicon Alley Initiative, and a judge for the Advanced Media Emmy Awards in 2005 and 2006. He has an AB in Applied Math from Brown University and an MS in Operations Research from Lehigh University.
LinkedIn: https://www.linkedin.com/in/richard-reisman-50844
Twitter: @rreisman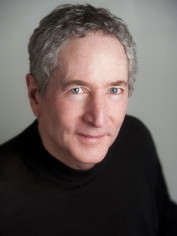 Blogs:
Reisman on User-Centered Media
The FairPay Zone Blog